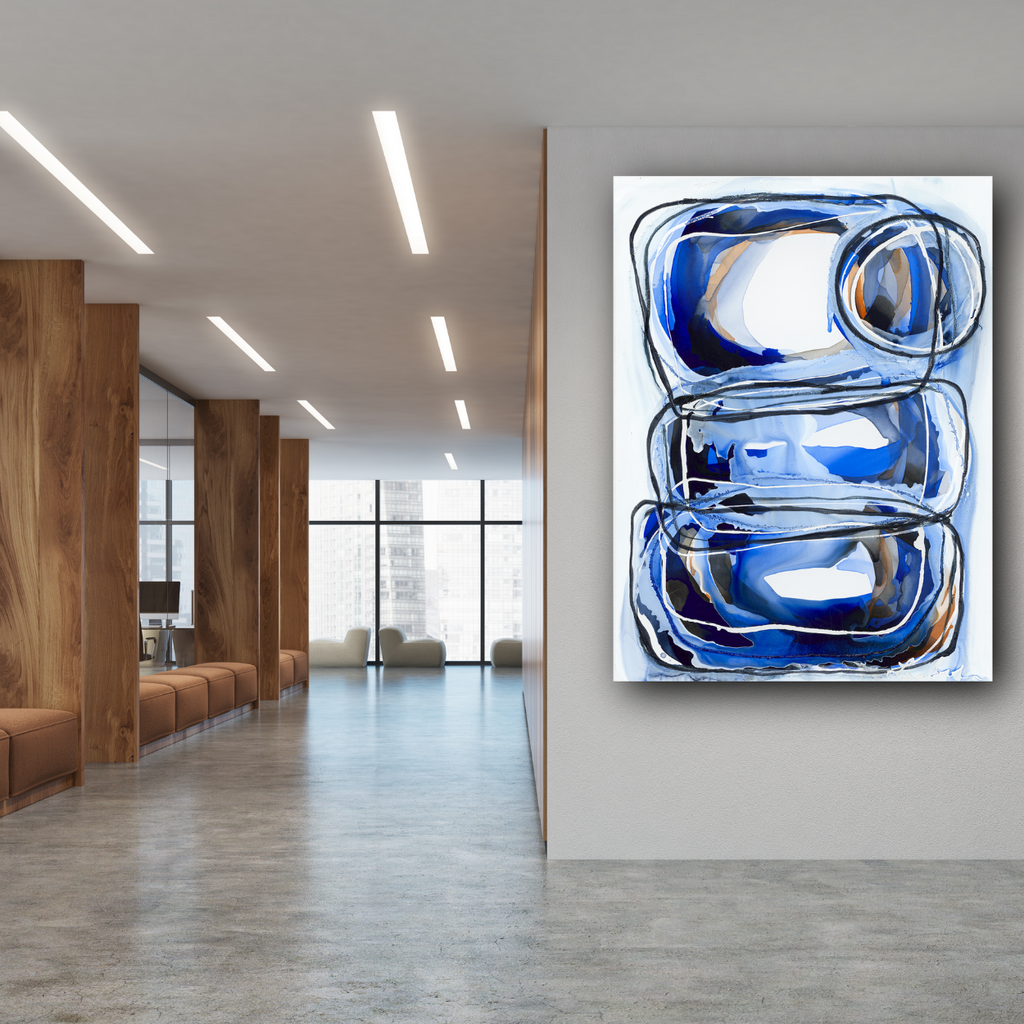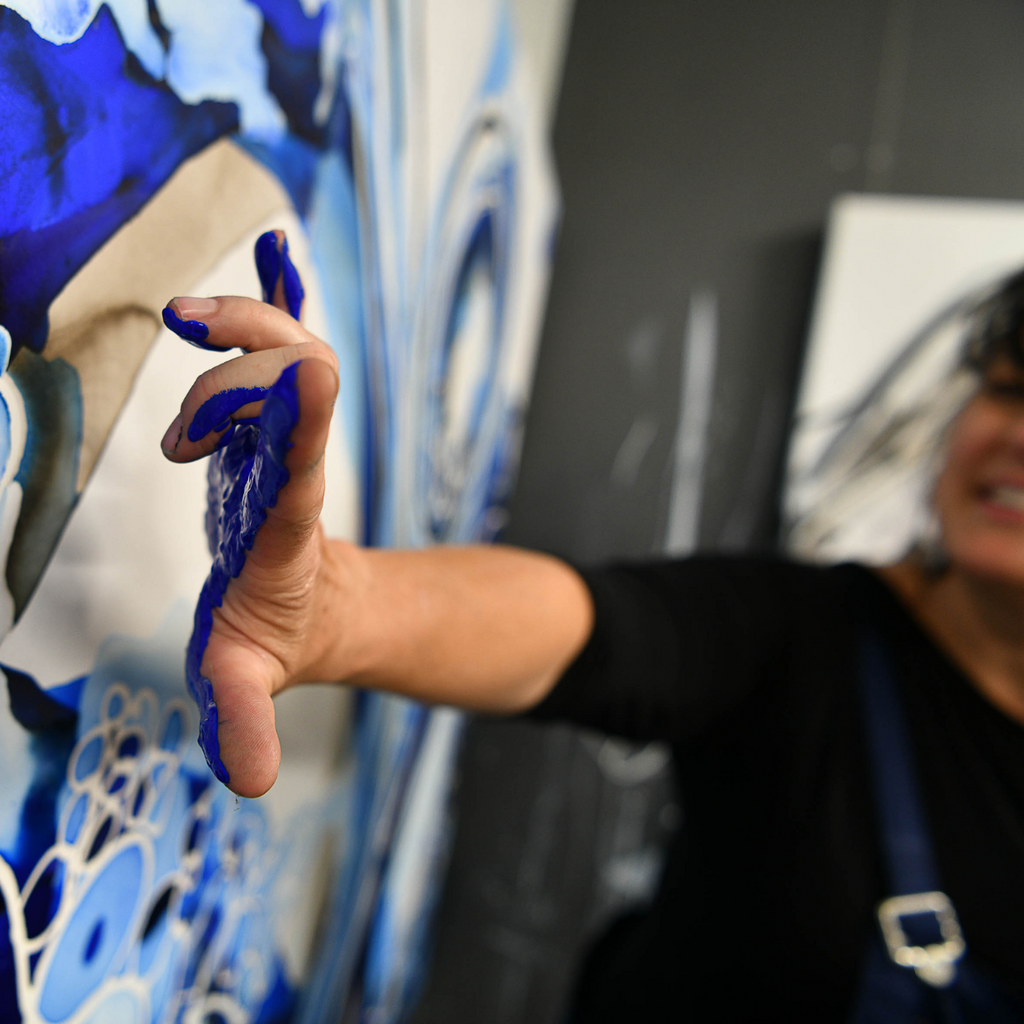 ' STACKS OF FUN '
$3,690.00
$0.00
' STACKS OF FUN '
Mixed media original artwork.
Ink, pastel, oil stick, rope & varnish on a beautiful hand stretched cotton canvas.
91 x 121 cms unframed. 
Can be hung in portrait or landscape orientation. 
This artwork will be shipped from Lara's Balmain Studio. 
Shipping Information:
Shipping costs are additional. After your purchase you will be sent a separate invoice for shipping. A tracking number will be emailed to you once packed and registered for delivery. 
$299 Flat Rate Shipping Australia wide. Includes P & H, tracking and insurance.
All other Worldwide locations contact us for a shipping quote.
If you purchase now, we will automatically send you an invoice for payment once we have confirmed costs with our freight partners. 
About Lara ... 

Lara Scolari is a contemporary Australian Visual Artist, who lives and works full time in her  art making practice within my vibrant light filled studio located in the heart of Sydney's harbour side village of Balmain.
She holds a Masters in Cross Disciplinary Art & Design from the University of New South Wales (MCDArtDes, UNSW) and with many years' experience working in the Arts and Cultural sector, I express this wealth of knowledge within my arts practice.
As an action/gestural painter, her work is produced in an Abstract Expressionist style that explores developed experimental techniques and processes. "Building up each work using a variety of media, I create depth through transparent layers that reveal hidden dioramas", Lara shares with me. 
Her latest work multilayered forms that create an enlivening space for contemplation, and a resting place for thoughts.
When she is creating the art works, she is transformed from a state of active energy into one of serene immersion exploring the subconscious and automatic line.
Her paintings provide a space for you the viewer to engage with this spectrum of energy: from vitality to calmness; they are enjoyed worldwide in private collections & corporate spaces.