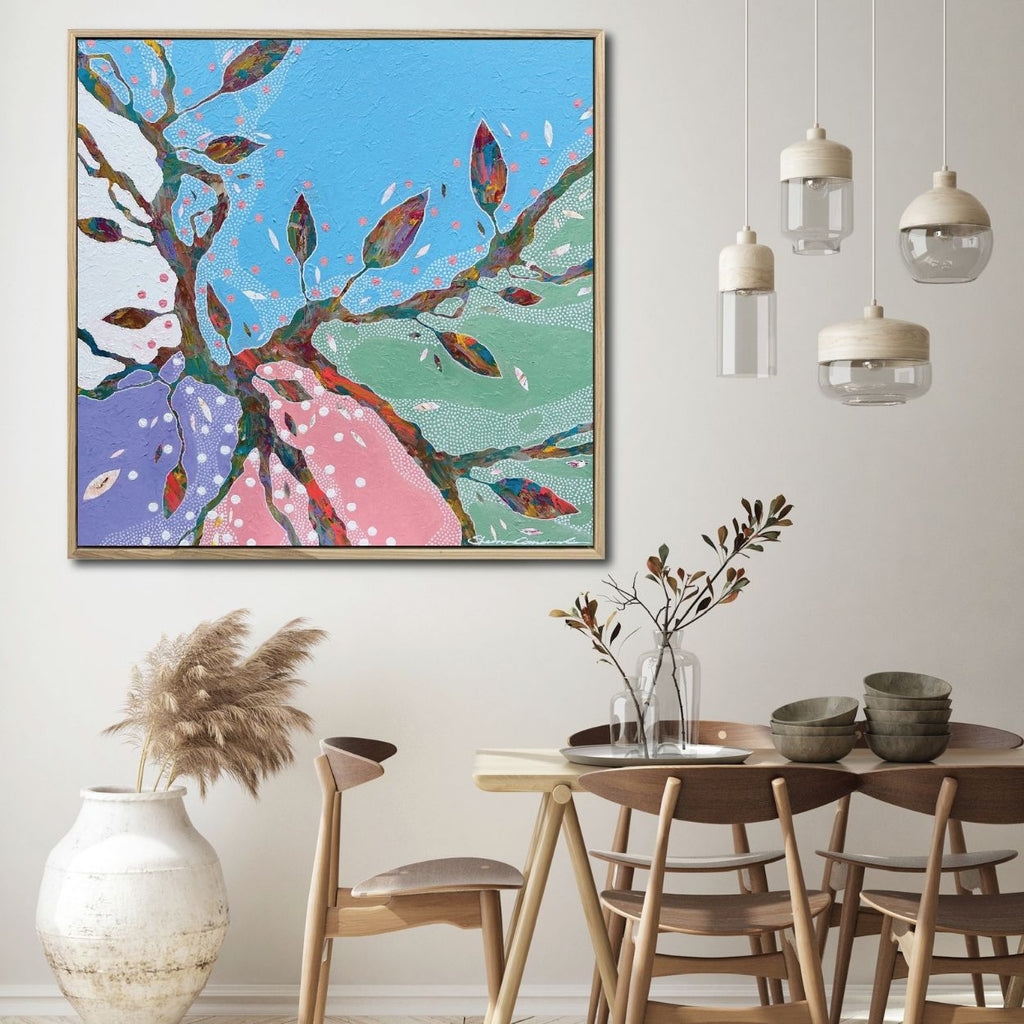 ' APPALACHIAN TRAIL ' BY SHERREN COMENSOLI
$2,500.00
$0.00
' APPALACHIAN TRAIL '

The Appalachian Trail, is nestled within the majestic North Georgia mountains in the USA.
Spanning over 3,000 kilometres from Blue Ridge to Maine, this iconic trail captivates adventurers with its breathtaking landscapes.
Sherren had embarked on a journey to these enchanting mountains, where the liberating feeling of freedom ignited her spirit and provided boundless inspiration.
The branches and leaves depicted in this painting symbolize the very essence of the trail, while the vibrant colors between them represent the mesmerizing array of wildflowers that adorned the trail during the vibrant springtime.
Immerse yourself in the transformative power of nature through this artwork, a testament to the indescribable beauty and inspiration found along the stunning 'Appalachian Trail.'
An original artwork, acrylic paint on cotton canvas.
103 x 103 cms framed in Vic Ash. 
Shipping Information:
Free Melbourne delivery. 
Shipping costs are additional. After your purchase you will be sent a separate invoice for shipping. A tracking number will be emailed to you once packed and registered for delivery. 
$249 Flat Rate Shipping Australia wide. Includes P & H, tracking and insurance.
All other Worldwide locations contact us for a shipping quote.
If you purchase now, we will automatically send you an invoice for payment once we have confirmed costs with our freight partners. 
All other Worldwide locations contact us for a shipping quote.