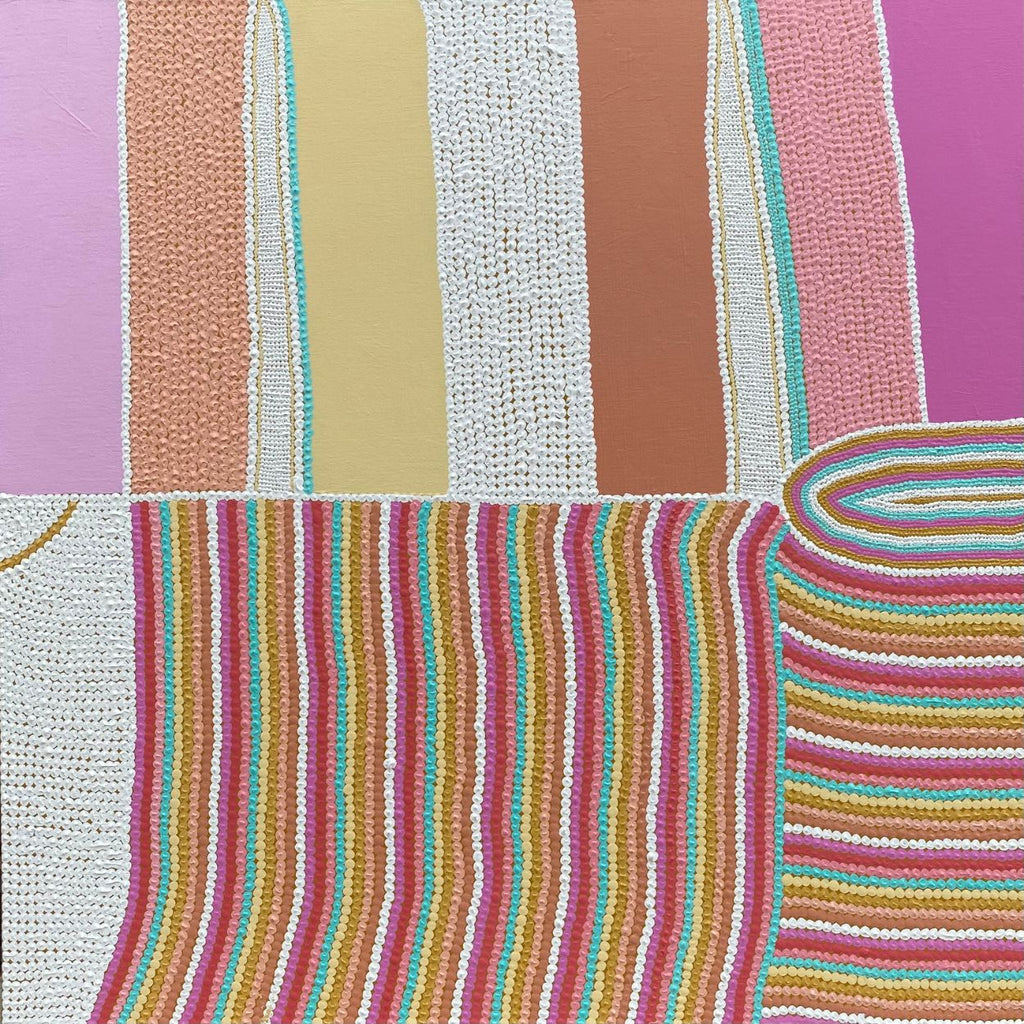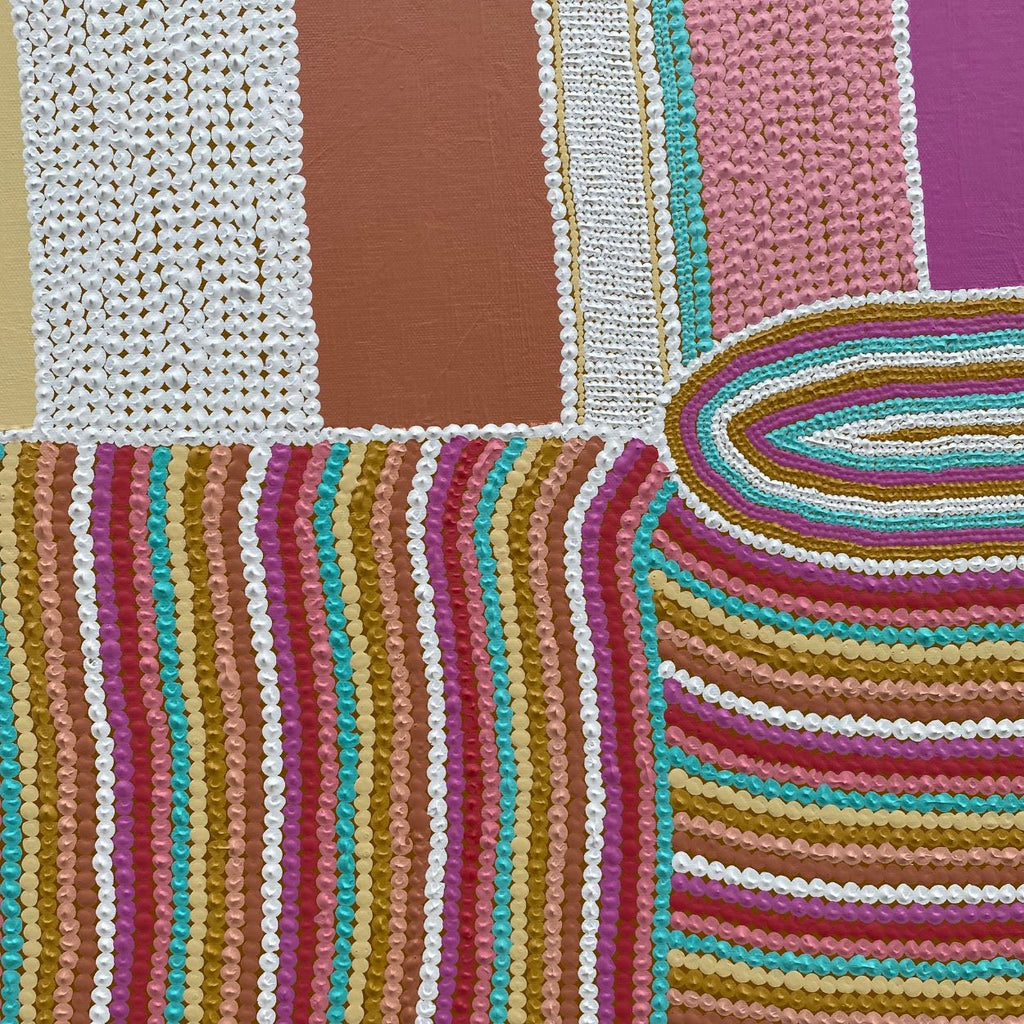 ' KATJERI RUWI 1 ' : ' BEAUTIFUL COUNTRY ' Original Artwork
$1,750.00
$1,950.00
KATJERI RUWI 1 
This artwork was created to represent the beautiful country on Ngarrindjeri land.
Acrylic on cotton canvas. The canvas edges have been painted in ' mustard ' - a colour used in the body of the work. 
76.2. X 76.2 stretched canvas, unframed. 
Pick up available from our studio. 
Shipping Information:
Shipping costs are additional. After your purchase you will be sent a separate invoice for shipping. A tracking number will be emailed to you once packed and registered for delivery. 
$150 Flat Rate Shipping Australia wide. Includes P & H, tracking and insurance.
All other Worldwide locations contact us for a shipping quote.
If you purchase now, we will automatically send you an invoice for payment once we have confirmed costs with our freight partners. 
About Amanda … 
Amanda Westley is a Ngarrindjeri woman and artist, born in Victor Harbor, South Australia. Her totems are the whale, pelican and black swan. Growing up she experienced the best of both worlds living the farm life 12kms out of coastal country town of Victor Harbor. Amanda's father was a boat builder so the water and the ocean have always been a big part of my life.
Her painting style is dot work and the bright colours from my coastal country hometown and the ocean are represented through my paintings. She has been painting from a very young age and her style is contemporary Aboriginal dot art. She has always enjoyed painting and the calm that it brought to her.
These paintings represent country, for Aboriginal people land has a spiritual and cultural connection and is so important to our identity and way of life. In her paintings she has used a combination of pinks, yellows, blues, greens and oranges to represent how she see the Ngarrindjeri country, the small country town near the ocean.
Amanda shares "Her family is one of the oldest Aboriginal families here on the south coast so this land I call home has been a part of my family for a very long time, and by creating these paintings I am acknowledging the important connection my family have with this land."